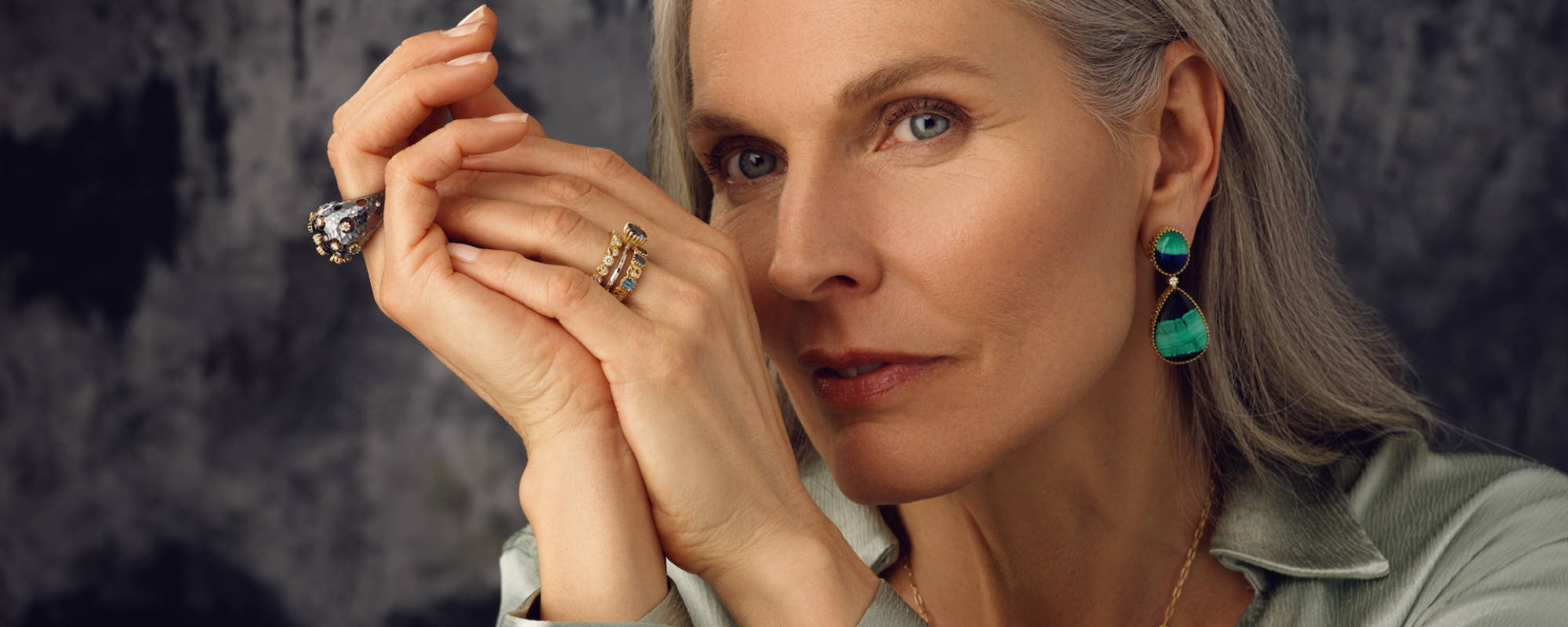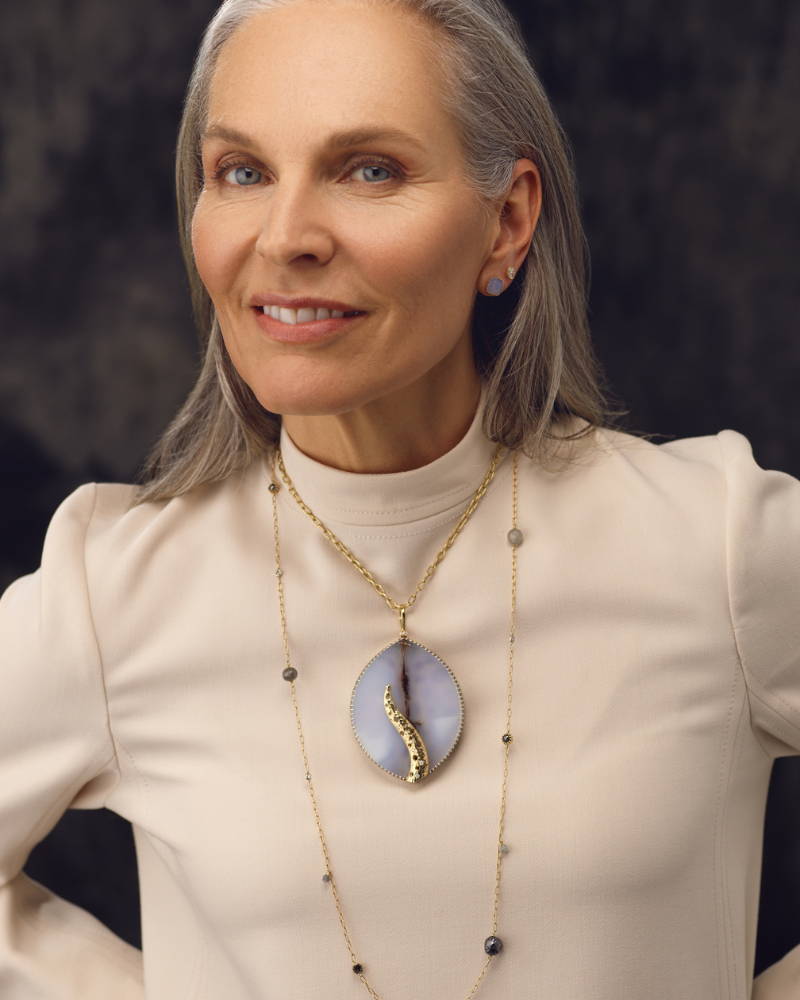 Dana Bronfman is a New York City-based modern fine jewelry designer, best known for her "quietly bold" aesthetic using her signature "oculus" design. This circular open space allows natural light to shine though, illuminating the uniqueness of those that wear her work. It symbolically opens space for the owner to connect with the pieces' symbolism and the story of the jewel's journey from mine to finger.
Dana works with a small team of master jewelers in New York to create each piece from reclaimed and fairmined gold, as well as carefully-chosen, responsibly-sourced diamonds and gemstones. In her work, matte and textured finishes, plus one-of-a-kind gemstone cuts in their natural colors, come together with each intentional hammer strike to reflect the light of those that own and wear the designs. Each jewel pays homage to its earthly
origins and the hands each element passed through before the works' final polish. While created with technical mastery, the pieces celebrate inclusions, symbolizing the beautiful imperfections of each individual.