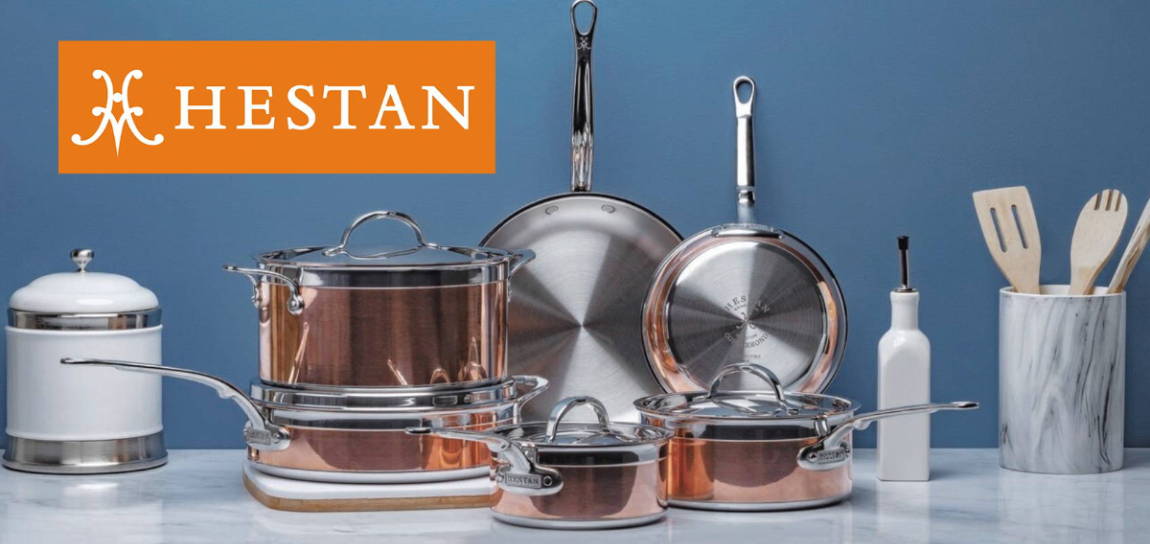 Hestan Culinary is born from Hestan's longstanding culture of culinary innovation. Hestan founder Stanley Cheng pioneered hard-anodized aluminum cookware in the 1970s –
the breakthrough that ushered in nonstick cookware.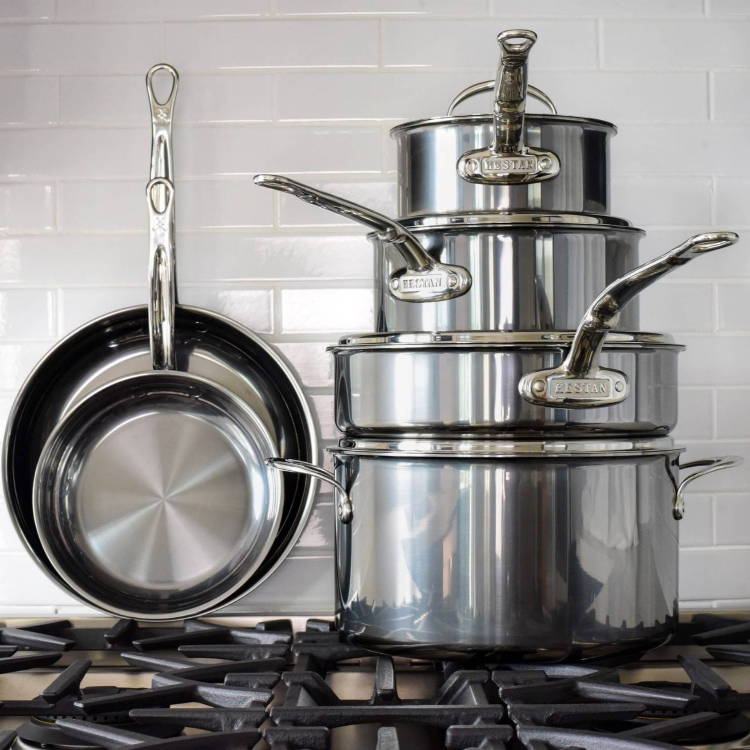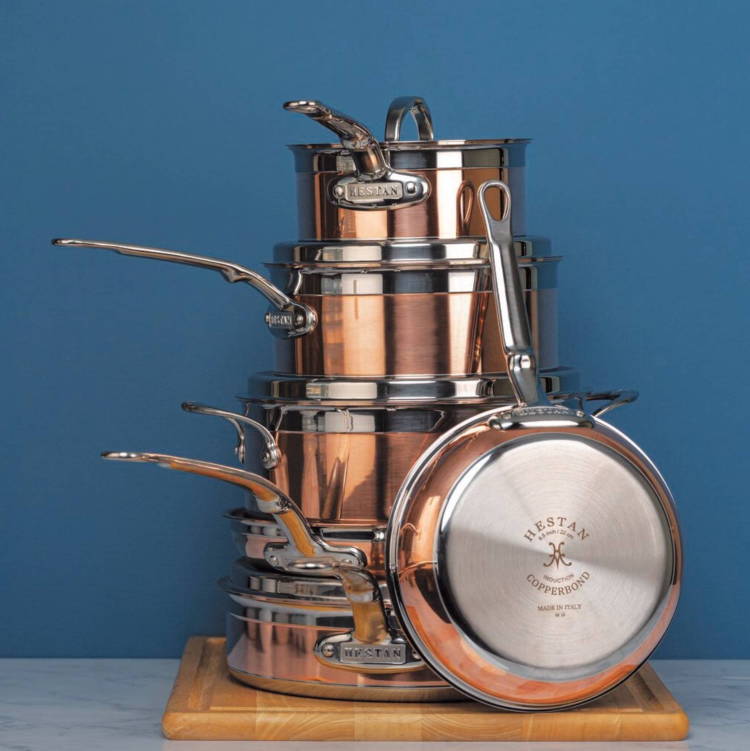 With 14 global patents, NanoBond is the most advanced cookware on the market offering unparalleled durability, superior cooking performance and lasting beauty. Molecular Titanium bonds thousands of titanium nano-layers to stainless steel, creating a brilliantly resilient cooking surface 4X harder than typical stainless-steel and resistant to scratching, staining and salt pitting
Handcrafted in Italy to meet the highest quality standards, the new CopperBond collection combines the unsurpassed conductivity, responsiveness and beauty of copper with the durability and cleanability of stainless steel for superior cooking performance on all cooktops, including induction.